Portugal is an exceptionally popular tourist destination that usually attracts people across the world with its event calendar, mesmerizing natural views, stunning beaches, and perfect climate. Altogether, a holiday in this country offers something unique to every traveler. All of it starts from the sun-drenched beautiful Algarve coast to bustling capital or Lisbon and the gorgeous Azores Islands, you will enjoy each and every moment here. Further you will get to know about the best things to do in Portugal.
This country has lively cities, unique and vibrant culture, and fantastic countryside. Portugal has become a value destination for the European Union. This is the reason if offers unimaginable landscape diversity.
If you are being bored, take a break from your busy life and visit Portugal to experience something exciting, fresh and cool. Portugal has everything that will ignite the vitality of life as well as energy
Important Tips when travelling to Portugal
Fundamental Capital of Portugal: Lisbon
Officially spoken languages: Portuguese and a lot many citizens of Portugal can also understand and speak English, some of them can also speak French
Religion: Primarily Catholicism and Christianity
Currency: Euro (EUR)
Climate: Temperature deep-sea climate with wet winters and hot summers.
 Is a visa required to travel to Portugal
You need to note that citizen of EU countries do not require a visa to travel to Portugal. However if they want to stay there more than 90 days, in that case they would require a visa.
Other citizens of countries that do not come under the schengen area, they should obtain Portugal schengen visa before travelling to the country. Well, the legal requirements related to the entry in Portugal can vary from one country to another. If you are planning to travel to Portugal from any other country then schengen, don't forget to check the requirements with your government and embassy.
Bes time to Visit Portugal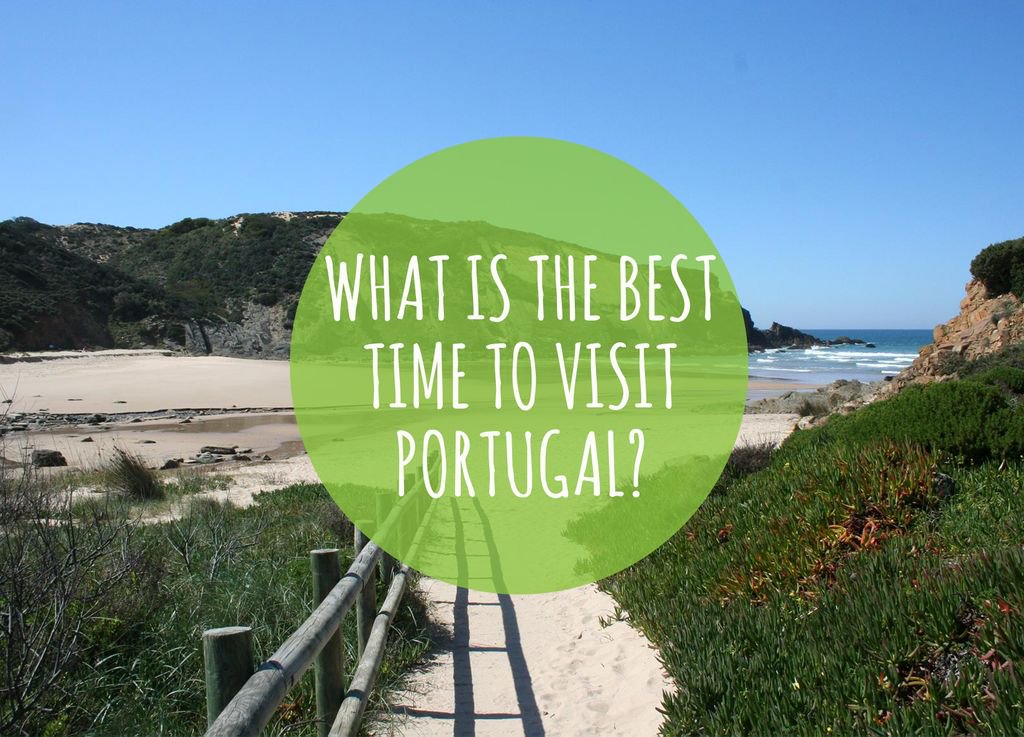 December – March: this period is denoted as the low-season, during this time, Portugal experiences summer. Portugal is quite hot in summers, especially in the central Portugal area. It is quite hot for travelers, however if you are a beach lover, you can choose this as your traveling time.
September – Novermber and April: This period is known as the mid-season, during this season the weather is sunny as well as pleasant. You can expect short hours, less activities and additional lunch breaks at various sites.
June – September: This period is regarded as the high-season, because during this time the weather remains pleasant. Even most of the events and festivals are celebrated during this time. At this time you can explore various hills of Lisbon and Sintra.
Best things to do in Portugal
Portugal offers a lot of surf sports to the visitors as it covers around 1800 kilometers of coastline. Some of the popular surfing spots are Peniche, Ericeira, Algarve, Nazare, Lisbon, and more. Ericeria houses six famous surfing beaches.
The very famous Douro Valley in Portugal became the first wine region in the world in 2021. You can enjoy the place during the grape harvest season. Be entertained by the unique taste of wines while cycling through the valley.
If we talk about Portugal's southernmost region, the Algarve has some world-famous beaches. With a fantastic combination of clear water, glittering sand and pleasant weather it is one of the finest places to visit.
Explore the Sea creatures
Portugal is full of natural life; Oceanario de Lisboa is a place where you will witness the fantastic combination of art, beauty and nature. It occupies more than 8,000 sea creatures, including coral reefs, sea otters, rays, sharks and more.
Plan you trip to Portugal as per the details provided above and you will be able to experience the best things in Portugal. Get your Portugal visa as soon as you plan your trip and then enjoy with your friends and family.