Located in the town of Sintra, the Quinta da Regaleira was classified as the World Heritage Site by UNESCO. Its history is an interesting one! The construction started in the year 1904, which lasts over 6 years. The wealthy Portuguese businessman – Carvalho Monteiro initiated its creation and named it as 'The Palace of Monteiro the Millionaire'. However, after his death, the Sintra castle was taken over by Waldemar d'Orey. Eventually in the year 1997, the colossal monument was taken by the Sintra local government. The national monument was opened for public in 1998. The Quinta da Regaleira was designed by Luigi Manini – the Italian Architect. This monument comprises of Chapel, Park, Tunnels and Initiation Wells. The primary requirement to visit this Sintra palace is a Portugal Schengen visa.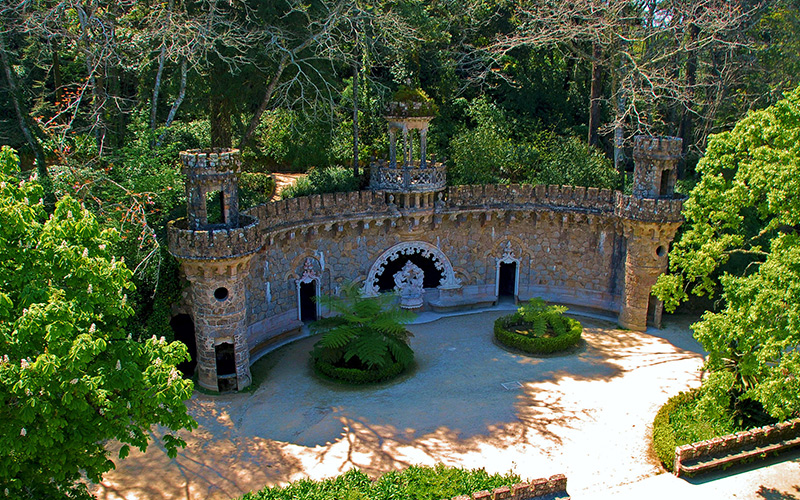 Split over five floors, it has embellished Gothic Façade. However, the real beauty lies in the 4 hectares fascinating gardens, inspired by the owner's mystic ideologies. The house is decorated with gothic turrets, carved gargoyles and other ornate features. Furthermore, the well is the eccentric feature and symbolizes the initiation ceremony for the Knights Templar. After descending 27 meters, the well of Quinta da Regaleira Sintra, connects to the network of tunnels. These tunnels run the length of the garden.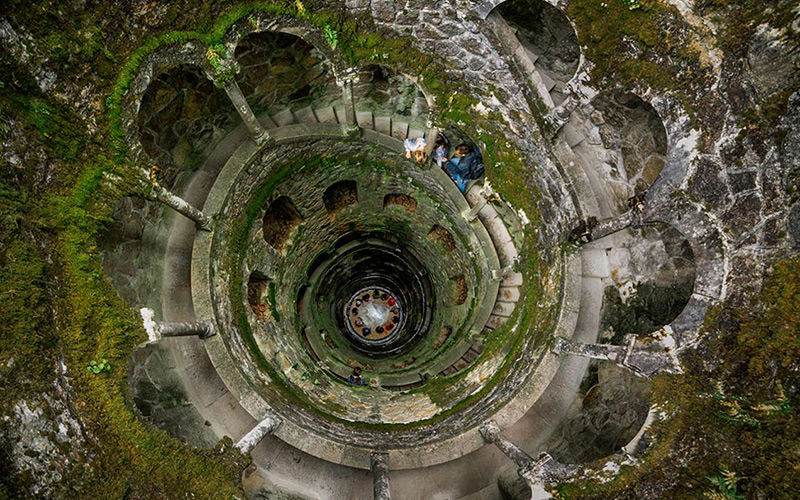 Here, we present some additional information about the grand castle:
Time – The visiting time of the palace varies from season to season. If you are visiting the national monument in summer season, it opens between 0930h – 2000h. When it comes to the winter season, the visiting hours changes to 0930h – 1800h.
Keep in mind that, the gates of the castle will be closed 1 hour before the closing time.
Entrance Fees – The fees varies according to the age. Once, inside the castle you can explore the house and the garden. Check the table below to know the amount of entrance fees:
| | |
| --- | --- |
| Age | Entrance Fees |
| Child (Below the age of 18years) | € 4.00 |
| Adult (18years of age to 60years) | € 6.00 |
| Senior (60years of age and above) | € 4.00 |
| Family | € 18.00 |
 A typical Sintra castle visit lasts for about 1.5 hours in the castle. The majority of time spent in the alluring garden. To utilize your time to the maximum, you can combine this visit with Convento dos Capuchos and Palacio de Monserrate.
You are just a Portugal tourist visa away! Apply Now! Plan your excursion now and explore the national monument of Sintra – the Quinta da Regaleira.
Bon Voyage!