Parque Natural da Arrábida – The beautiful, thickly green land along the coast of Setubal to Sesimbra peninsula. This incomparable natural beauty covers an area of 35 kilometres, which is loaded with lush-green forests and hills along with the Mediterranean plants. Be it olive, pistachio, strawberry or thyme, Nature Park of Arrábida conserves them all. In addition, flock of butterflies, beetles and other spices add glitters to the beauty of Parque Nacional. The lush greenery and mountain ranges are just the beginning, Arrabida Portugal has a lot in reserve. If you are a true nature lover, embark your Arrábida natural park tour now! Wondering about how to visit Parque Natural da Arrábida? Simple! All it takes is just a visa to Portugal!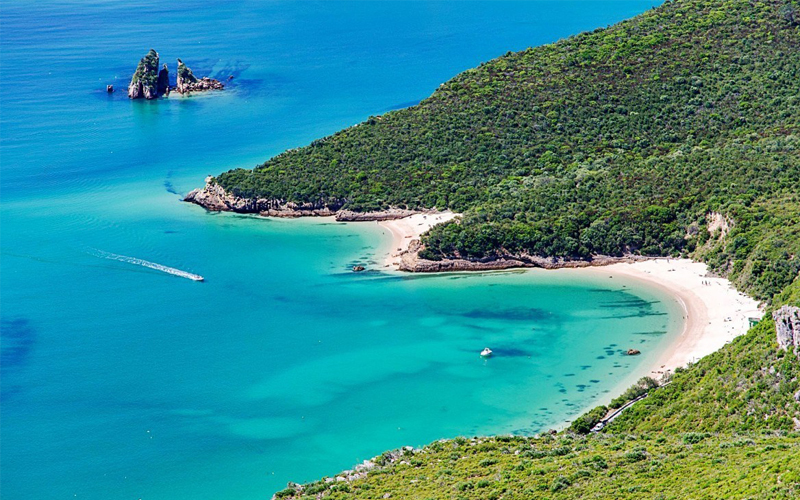 The wealthy endemic vegetation is the main attraction of Parque Natural da Arrábida. In order to explore the hidden areas of the park, hiring a professional guide would be the best idea. Furthermore, there are some authorized companies that can organise radical activities for you. It might include speleology, Parque Natural da Arrabida hiking and diving. With a wide array of activities to do in Parque Natural da Arrábida, it is the favourite spot for environmentalists. Check out the best Places to Visit in Parque Natural da Arrabida Portugal –
To begin with we have Oceanographic Museum! It is a place to learn more about the life cycle of flora and fauna found here. You can also witness Pedra da Anixa – the small island that constitutes a zoological reserve.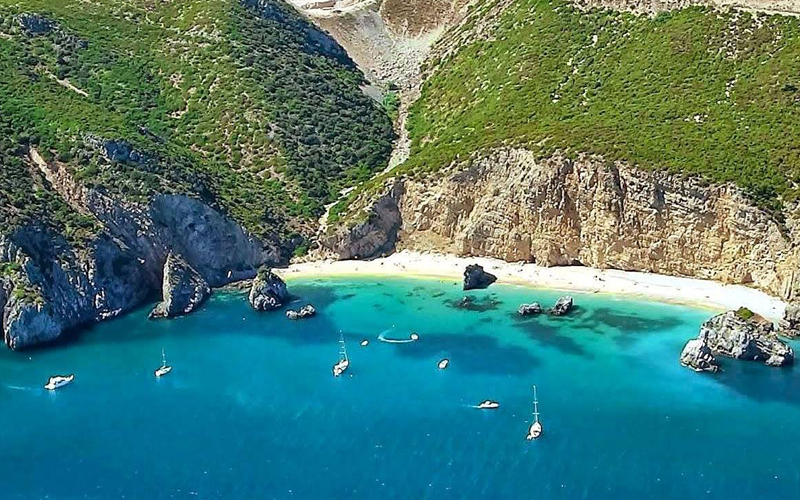 Next we have the mountain ranges such as the Serra do Risco. Of course, along with Serra da Arrábida! Serra do Risco contains the highest mountain peak along with the Portuguese mainland coast. You can cherish an unforgettable panoramic view from this 380 meters high cliff over the Atlantic.
The list is long! Talking about the glory of Parque Natural da Arrábida in one blog is a challenging task! You have to be there, to be on the seventh heaven! Plane your excursion now! Get your Visa for Portugal ready! Fly to the dream land!
Adieu! Bon voyage travellers!