Charming, elegant, and romantic, France is one of the top tourist destinations. The diversity of its sceneries and the abundance of its culture are amazing. Who never dream to visit Paris, Versailles palace, Louvre Museum or Mont-Saint-Michel? Your dream trip starts here! Apply For France Tourist Visa quickly.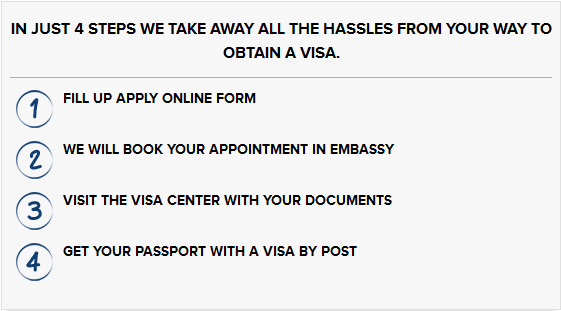 Documents Required For France Tourist Visa Application:
Hotel And Holiday Accommodation
Insurance Requirements
Proof Of Transportation
Proof Of Income
Marriage Certificate
Download Schengen Visa Application Form
Some Necessary Informs:
Your native city;
Accommodation permits for France or a Schengen state;
The period of your visit;
Which place you intend to stay
Click on "Apply Online" to Fill Up Your Details. In Case You Are Having Any Trouble to Fill up Form Online Then Contact Us Here or call our visa expert at 02084324625 or email us at info@franceschengenvisa.co.uk

France Visa Fees From UK:
| | | | | |
| --- | --- | --- | --- | --- |
| Visa Types | Consulate Fee | Consulate Service Charges | Our Handling Charges | Total |
| Tourist Visa – Single/Multiple Entry | £50 | £24 | £49 | £123 |
| Transit Visa –Single Entry | £50 | £24 | £49 | £123 |
| Business Visa – Single/Multiple Entry | £50 | £24 | £49 | £123 |
| For British / EU Spouse | Nill | £24 | £49 | £73 |
The Countries Whose Nationality's Takes Up To 16 Day To Process Their France Visa.
Countries Are Listed In The Following Section:
| | | | | |
| --- | --- | --- | --- | --- |
| Afghanistan | Colombia | Kuwait | Oman | Somalia |
| Algeria | Congo (Zaire) | North Korea | Pakistan | Sudan |
| Bangladesh | Egypt | Lebanon | Palestine | Surnam |
| Belarussian | Indonesia | Libya | Philippines | Syria |
| Belize | Iran | Myanmar | Qatar | Vietnam |
| Burma | Iraq | Nigeria | Rwanda | Yemen |
| Burundi | Jordan | Niger | Saudi Arabia | Zimbabwe |
Types Of Schengen Visa For France:
Business/Tourist Visa - This visa is for people employed in other country or people who will Travel To France.
Work Visa - Includes the list of occupation groups for which a labor permit is not obligatory to work temporarily.
Student Visa – Dedicated for students who intends to study abroad in France.
Schengen Visa – Facility Visa for European Union Visa Lists, which includes 26 European countries that have eliminated passport and any other type of limit control at their common borders.
France Visa FAQ
Q. What is the best time to apply for France Visa? I am planning to visit after 2 months.
A. You may apply for your Schengen visa 3 months in advance from your planned trip.

Q. We are applying for France Visa as a family Do we all need to present in appointment?
A. Children, under the age of 6, are not required to be present. Child, who is more than 12 Year needs to be presented there.

Q. How early I can apply for Schengen Visa?
A. You can apply for Schengen Visa 3 Prior to your Traveling dates. The validity depends upon your traveling dates.

Q. Do I have to carry my original documents for the interview for the Schengen visa?
A. Yes you are require to carry the original documents at the time of interview as the consulate wants to cross check them with your submitted copies of the documents.

Q. How long can I stay in Schengen area on Short Stay visa?
A. The validity of visa or Period for which you are entitled to stay in France is written on the Visa sticker. Let's say that your visa is valid for 180 Days and you can stay 20 Days in Schengen countries. It means that you are entitled to stay in France and other Schengen countries for period of 20 Days only within the 180 Days from the date of Issue of the visa.

Q. What should be the validity of my passport for the France visa?
A. Your Passport must be less than 10 Years old and should have a validity of 90 days left after your departure from France or any other Schengen area. Also your passport should have 2 Blank Pages.

Q. I have British Spouse do I still need to have visa to visit France?
A. There are couples of conditions for the family members of British nationals to visit France. First one is that if your Permit card states that you are a "Family member of EEA national" and you are traveling together in that case you don't need a visa to visit France.
Disclaimer
France Visa Terms & Conditions
How Long It Takes?
A French Schengen Visa takes 7-10 days to be administered. The French Embassy Visa processing takes between 2-3 weeks.
*Get Express France Visa Appointment (Next Day)
Application Process Timings Will Be 2/3 Days After Booking Appointment.