The Basic Requirements for France Visa Different on the Basis of the Type Of Visa Required by the Visitor. By Fulfilling the Basic Requirements and Taking Help of a Good Agent Can Make This Process Complete Within 15 Days. There Are Lots of Paper Work and Formalities Attached to It. One Needs to Go Through a Details Set of Study and Then Start Up the Process. Click Here to Get the Appointment Form If You Want to Traveling in France.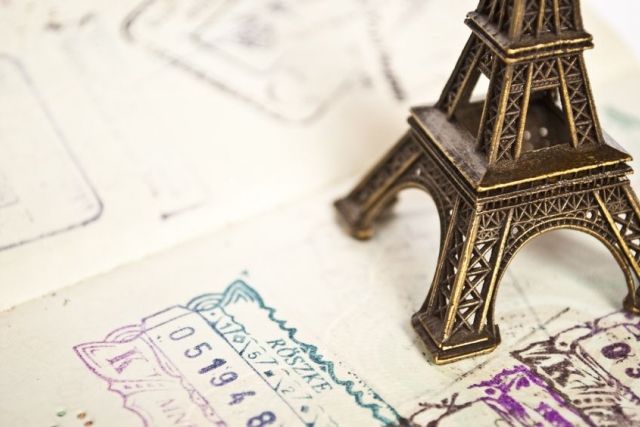 The Following List of Documents Is Required:
Passport: A Valid Passport With at Least 3 Months of Validity Beyond the Period for Which You Are Applying, Having at Least 2 Blank Pages for the Visa Stamp.
Photographs: 2 Passports Sized Colored Photographs With a Plain Light Colored Background Without Any Reflection on the Face or Head Covered. The Photograph Should Be Different From the One on Passport and Should Not Be Older Than 6 Months.
Tickets And Journey Details: The Confirmed Inward and Outward Journey Tickets of Your Journey for Every Destination.
Accommodation Details: The List of the Confirmation of the Hotel or Other Mode of Accommodation Details.
Travel Insurance: The Travel Insurance Is Must to Obtain Covering the Entire Tenure of Your Visit. The Greater the Tenure Covered More Is the Chances for a Longer Validity Visa Issue.
Bank Statement: The Bank Statement Showing the Proof of Enough Balance in Your Account to Support You're Stay for the Complete Tenure.
Salary Slip: The Salary Slips of Last 3 Months of Your Current Job Is Required, if You Are Recently Appointed Than the One Month Salary Slip Would Also Be Ok Provided the Enough Balance in Your Bank Accounts.
Application Form: The Relevant Application Form With Is Completely Filled and Signed Up With Black Ink without Any Cutting or Over Writing.
If Visiting Some Friends Or Relatives: In That Case You Will Require the Invitation Letter Instead of the Accommodation Proof and Hotel Reservations.
For Business Purpose: You Will Require the Invitation Letter of France Company or Your Companies Recommendation Letter.
For Students: The Letter of Admission From the University in Which Are Enrolled Will Be Required.
For Spouse Visa: You Will Require the Marriage Certificate and the Citizenship Proof of Your Partner in France.