France has 37 world heritage Sites (UNESCO) and all the cities features the rich cultural past along with the modern society. The France also has lots of sites for the adventure sports and people around the world visit here to settle their cravings. The adventure sports enthusiast use France Schengen Visa to enter into France which is valid of period of 90 Days.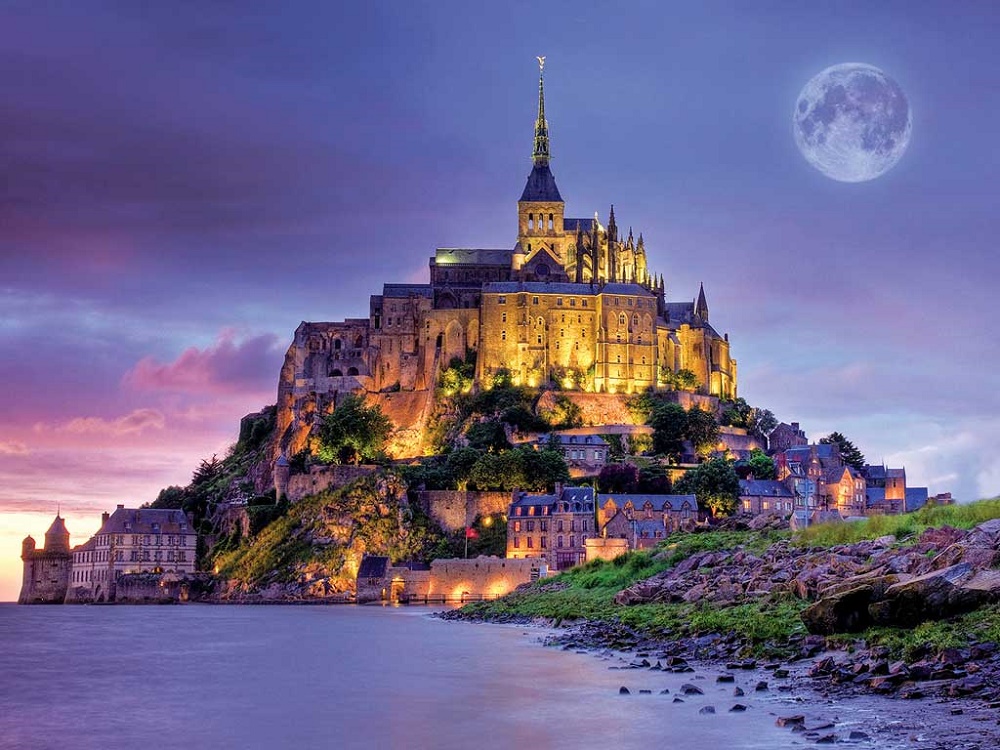 In This Blog We Will Be Giving You The Taste Of Some Of Those World Heritage Buildings.
Mont Saint Michel
Chartres Cathedral
Chateau De Versailles
Vezelay Abbey
Mont Saint Michel:
On top of the list is Mont Saint Michel which is located on an Island Commune in Normandy in France. The site is visited by more than 3 Million visitors every year. It was converted into prison at the time of French Revolution. After the Second Empire it was transferred under the Historical Monuments Department. This is the place where History and Legends go hand in hand.
Chartres Cathedral:
The Cathedral is located about 80 km southwest of Paris. It is to be considered as the most excellent example of Gothic architecture. The Cathedral was constructed between 1194 and 1250. It unique design of flying buttresses helped the architectures to increase the size of Windows significantly. The Glasses on the windows are still preserved and are intact since then. The other faces are having hundreds of arts or figures sculpted on the walls.
Chateau De Versailles:
In English it is known as Palace of Versailles. Before the construction of Palace the Versailles was a country village but now it is wealthy town. It is located about 20 Km of southwest of Paris and was center of Power at the time of Louis XIV in 1682 when he shifted from Paris to Versailles till French Revolution in 1789. This French example of absolute monarchy is complemented by the huge gardens.
Vezelay Abbey:
860AD when the history of Vezelay started when Gerard donated Hilltop site for the purpose of monastery. When the Monastery was fist constructed it offered as the hospitality to king. In the time of Abbot Geoffrey the vezelay was first associated with St. Mary Magdalene. For past many centuries the Vezelay Abbey has been a center of religious activity.
The architecture from around the world frequently visits the France to study and show their appreciation. To Visit France they generally use the France Schengen Visa which is valid for 3 months and can be used to travel other Schengen Countries.